The Centennial Church was organized in October, 1942 by Reverend Albert Dew. Our first house of worship was owned by Lorraine Hansberry, author of the best-seller, "A Raisin in the Sun".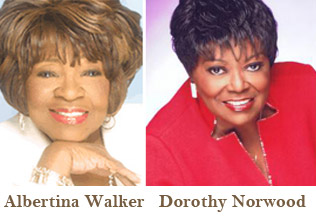 Centennial was home to many gospel greats, including: the late Professor Willie J. Webb, the late Rev. "Singing" Sammy Lewis, the late "Queen of Gospel" Albertina Walker and Dorothy Norwood of the famed Caravans.
We have been shepherded by several noted pastors including: the late Rev. Hosie Robinson, Rev. Willie Hudson, Rev. Leon Richardson, Rev. Gregory Macon, Rev. Derrick Hughes, and our current pastor, Rev. J. D. Anderson.