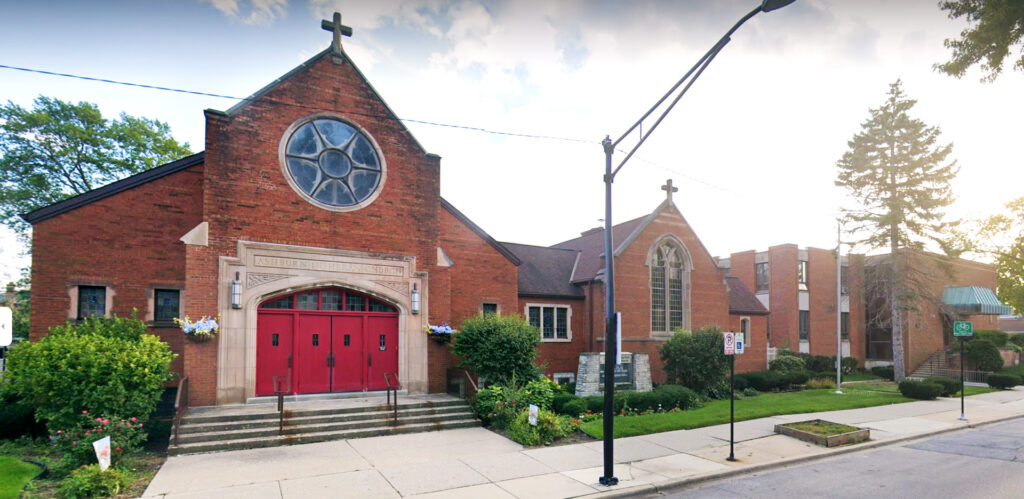 Worship
WORSHIP IS FAR MORE THAN SOME EMOTIONAL EXPRESSION OR OUTBURST, BUT IT IS THE ACKNOWLEDGEMENT AND PRAISE EXTENDED TO A GOD WHO LOVES, SAVES AND PROVIDES FOR HIS CHILDREN.
Visitors
WE KNOW THAT VISITING A NEW CHURCH CAN SOMETIMES BE INTIMIDATING, BUT YOU DON'T HAVE TO FEEL THAT WAY WITH US; YOU'RE ALWAYS WELCOME AT REBIRTH CHICAGO CENTENNIAL MISSIONARY BAPTIST CHURCH. SO WHETHER YOU HAVE QUESTIONS ABOUT GOD, HAVE WALKED AWAY FROM THE FAITH OR ARE JUST LOOKING TO CONNECT WITH A LOCAL MINISTRY, WE'D LOVE TO HAVE YOU SHARE WITH US.
Life Direction
EVERYONE NEEDS SOME FORM OF STIMULUS FOR REACHING THEIR DESTINY, WHETHER THAT'S FROM A PASTOR, PROFESSOR, ATHLETIC COACH OR TEACHER. SOME PEOPLE HAVE INNATE LEADERSHIP ABILITIES, WHILE OTHERS NEED A PASTOR OR MENTOR TO COME ALONGSIDE THEM. SCRIPTURE PROVIDES MANY EXAMPLES OF THOSE WHO DID MINISTRY TOGETHER OR WHO PROVIDED DIRECTION FOR OTHERS.
Get Involved
SCRIPTURE CLEARLY TEACHES THAT THE LORD HAS SET US IN THE SPIRITUAL "BODY" WITH DIFFERENT FUNCTIONS, JUST AS THE MEMBERS OF OUR PHYSICAL BODY HAS FUNCTIONS. WE ALL HAVE DIFFERENT GIFTS AND TALENTS THAT ARE NECESSARY FOR THE UPBUILDING OF THE KINGDOM. NO ONE PERSON HAS ALL THE ANSWERS, BUT WE'RE DEPENDENT UPON EACH OTHER TO TURN OUR PASSION INTO ACTION. WE BELIEVE IN COMMUNITY, COLLABORATION AND CONNECTIVITY, AND THAT BELIEVERS SHOULD GET INVOLVED IN WHAT GOD IS DOING AMONG THE NATIONS.
Teaching
A TROUBLING TREND IS DEVELOPING IN SOME CHURCHES TODAY, AND THAT IS, A FOCUS MORE ON THE PRESENTATION THAT THE PRESENT ITSELF; A BUDGET THAT'S CENTERED AROUND LIGHTS, STAGING AND SOUND, AS OPPOSED TO CHRISTIAN EDUCATION AND ITS TEACHING COMPONENT. JESUS HIMSELF WAS CALLED "TEACHER" 70 TIMES IN THE BIBLE AND 47 TIMES WE READ OF JESUS TEACHING THE PEOPLE. TEACHING IS LITTERED THROUGHOUT JESUS' EARTHLY MINISTRY AND WAS INCLUDED IN HIS LAST COMMAND TO US. TEACHING AND TEACHERS ARE TWO ESSENTIAL COMPONENTS OF THE NEW TESTAMENT CHURCH.
Children's Ministry
SCRIPTURE CLEARLY INSTRUCTS US TO "TRAIN UP A CHILD IN THE WAY THAT THEY SHOULD GO." IT USED TO BE SAID THAT THE CHILDREN ARE OUR FUTURE, BUT CHILDREN ARE ACTUALLY OUR PRESENT, AND AS ADULTS WE ARE RESPONSIBLE FOR SHAPING AND DEVELOPING THE MINDS OF THE CHILDREN THAT GOD HAS LOANED TO US.

The church provides an atmosphere of love and fellowship when we worship with other believers.
The church fosters spiritual growth in a corporate setting.
The church allows one to hear the Word of God, up close and personal.
The church setting is full and complete, as opposed to viewing by television or internet.
The church provides a setting so that questions about God's Word can be answered.
The church allows one to more readily feel the presence and anointing of God when we gather with fellow believers.
The church fulfills a commitment and commandment of God not to forsake the assembly of ourselves

JOIN OUR EMAIL LIST
Receive Monthly Emails about upcoming events, sermons, job opportunities and more.