I. About God:
We believe that there is one true and living God who revealed Himself as Father, Son, and Holy Spirit. He is Creator, Ruler and Redeemer of heaven and earth. He is worthy of all possible worship and praise. He is expressly glorious in holiness and love.
ll. About Jesus:
We believe in the full humanity of Jesus Christ as the Son of God. He is the sinless Savior of the world, having paid the ultimate sacrifice for our salvation through His shed blood.
Ill. About the Holy Spirit:
We believe that the Holy Spirit indwells believers, enabling them to live a godly life transforming them to the likeness of Christ and keeping them until the day of Jesus Christ's return.
IV. About the Church:
We believe that the church is a body of baptized believers. We believe that spiritual gifts are given for the perfecting of the saints, for the work of the ministry, and for the edifying of the body of Christ. We believe that the Lord commands His Church to observe two ordinances; baptism and the Lord's Supper.
V. About the Bible:
We believe that the Bible is the inerrant word of God and is the supreme standard by which all human conduct should be governed.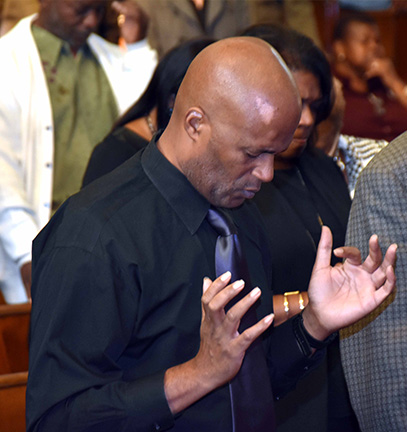 WHAT WE OFFER

JOIN OUR EMAIL LIST
Receive Monthly Emails about upcoming events, sermons, job opportunities and more.